Drool over these fun Lego Lights from Pugs and Lego on Etsy. These amazing lights will thrill any Lego lover as a fun addition to their home, bedroom, or office.
I have been totally in the Lego groove ever since attending Brick Fest Live! I want to build and create and organize and teach with Legos. There are so many fun possibilities with these great building blocks.
But today I wanted to show you something pretty awesome.
Now I have to admit, I've never purchased any of these, the price is just a little out of my everyday mom pocket, but I drool over them constantly. I may even try and build one myself someday.
But in the meantime, I wanted to share this fun obsession in case you are looking for some fun lights for your kids' room or Dear Hubby's office.
This
Superman Lego light
was the one that started my obsession with
PugsandLegos' work
. My boys are in LOVE, LOVE, LOVE with Superman and we were looking for some fun ways to dress up their rooms. Unfortunately, the $2500 price tag is just a little out of reach for us, but we still dream of having this as Mini Me's night light.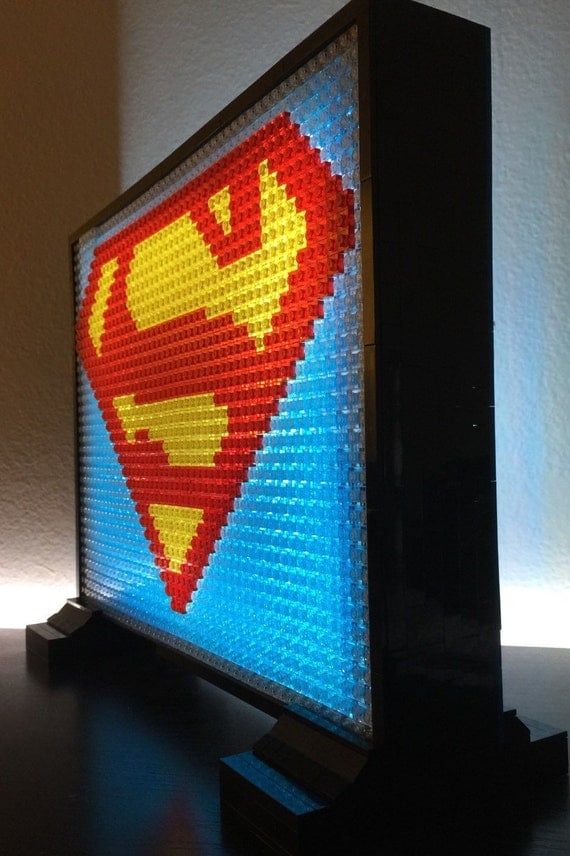 I have to admit, I do love this Mario light too.
When we were teenagers, my Dear Hubby would come over in the mornings for a early morning scripture class that my dad taught. While we were waiting for the bus to pick us up for school, he would play Super Mario with my little brothers. It really endeared him to me in that he would take the time to play with them every day.
So while I'm not a huge fan of the game, I love this
Mario Tower Light.
Maybe some day I'll save up enough and give it to him as a gift for his home office.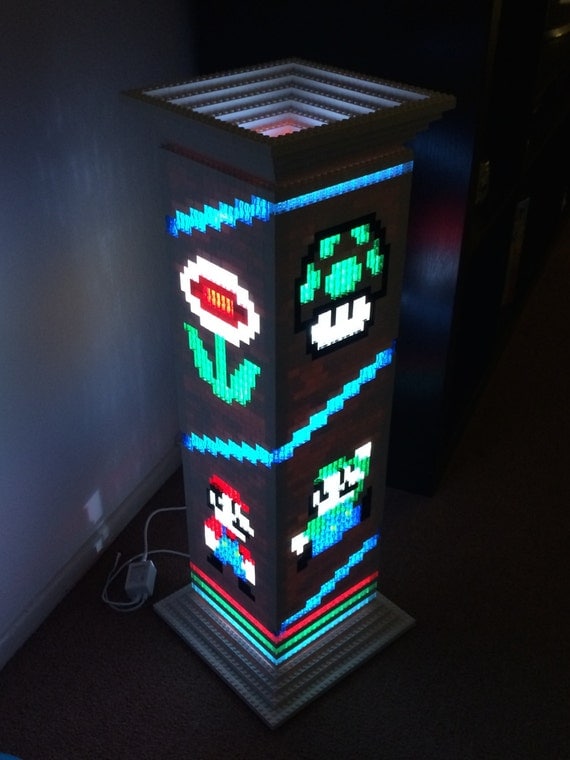 And how awesome is this
Pac Man light?
It would have been great to have as a centerpiece to our Video Game dinner party.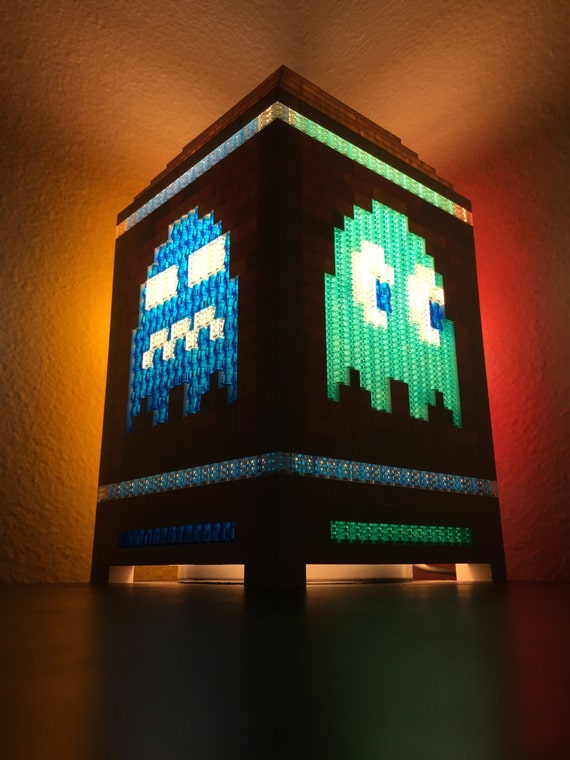 I just absolutely LOVE these lights. Since I have never ordered any of these lights, I can't personally recommend the seller's Etsy store, but he does have 5 stars from the 2 reviews that have been left. But if you want to dream and drool with me, definitely go check out
PugsandLegos' work
P.S. There was no compensation or anything with this post, I just wanted to share some fun and unique ideas for you to enjoy!