Give your husband a little bit of extra love this Valentine's day with a Valentine countdown with 14 days to show him how much he is loved. Use these fun ideas, or make up your own to bring the love this Valentine's Day.
Dear Hubby and I have known each other since I was 12 years old. While he has loved me since then, we didn't really get together until I was a Junior in College. When we first got married, the excitement of new romance and marriage was thrilling to me. I went above and beyond to show him how much I loved him and how worth it was to him to have waited for me to catch up all those years.
I used to leave little notes for him in his lunch when he went to work. I would make him personalized gifts for each holiday perfect for his tastes and fun level. I even left a note on his car after work one night inviting him to dinner at Taco Bell where we had a candlelit dinner on china (yea, the restaurant and other patrons got a kick out of that one!) I did a lot of fun little things.
Fast forward 18 years and 4 kids. I rarely do anything anymore to show him how much I love him. I figure if I cook dinner and do his laundry every day that should show him, because seriously, who would do that if they didn't love someone? Yikes.
But after listening to him talk about those early romantic moments to a friend, I realized I've let something important go by the wayside. The chores and "I Love You"s as he walks out the door aren't cutting it.
This valentine's, I've decided to show him a little more how much I love him. I've designed up a countdown to start on February 1st and end on the 14th. He'll get a fun gift each day to build the excitement for Valentine's.
I started by writing this poem that I'll give him with his first gift.
Then, each day, I'll give him a gift or do a little act of service for him that will speak "his" language of love.
Day 14: 14 tracts of music (Burned CD with all our favorite love songs to dance to.)
Day 13: Pieces of Meat to get the juices flowing (a package of Jerky. Hubby loves jerky, but it's so expensive and everyone in house loves it, so it's gone in moments. I usually only buy it for car trips or Christmas/Easter holidays.)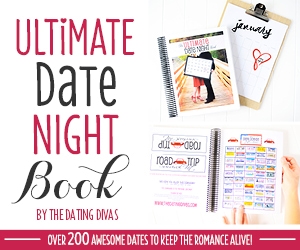 Day 11: 11pm Late Night Snack. (Hubby loves his ice cream, but since he's been on a weight loss journey, he doesn't ever get any. I plan to buy him a small pint of his favorite for that little snack.)
Day 10: 10 Reasons Why I Love You (I am going to leave him 10 post it notes throughout the day with reasons that I love him. I plan to put these in the funnest places so he will discover them as he goes through his day.)
Day 9
: 9 Challenge Squares. (I found this
Rubik's Cube idea
from Love Actually with wedding pictures and I want to create one for him.)
Day 8
: 8 hours of a Scrabble game. (His favorite game is scrabble but I HATE to play it since he always wins and it takes HOURS to play with him. But I found a
Chocolate scrabble game
. If he takes too long, the chocolate will melt, and we can have fun with that!)
Day 7: 7 am memories (a family picture for his office- we took the picture at 7 in the morning. LONG, UNHAPPY story on that one.)
Day 6: 6 Sweet Treats. (Hubby has fallen in love with these healthy Attain Bars. It's a yummy snack which helps him stick to his weight loss goals.)
Day 5: 5 new iPad apps ($10 Gift Certificate. He LOVE his new iPad)
Day 4: 4 ounces of Sweets. (Hubby wants a Scentsy warmer for his office and has fallen in love with the Cupcake scent from Walmart. So he'll get the warmer and the scent for his office.)
Day 3: 3 uninterrupted "Moments" of free time. (Hubby has his hobbies like we all do, but the kids all gravitate to what he's doing and playing, so he usually ends up letting them play instead and doesn't get to play himself. So I'm going to keep the kids busy so he can have a few moments of free time.)
Day 2: Two movie tickets to the movie he's been dying to see. We now have Movie Pass cards, so we can go see a new movie everyday, we just need to find the time to do it. So we will make time this weekend.
Day 1: One "quiet" night alone.
It was a little difficult to come up with 14 day specific ideas especially since I couldn't go with much candy and sweets due to Dear Hubby's weight loss goals, but I'm pretty excited about the whole idea and I think he'll LOVE it. Hopefully, it will make him feel extra special again and I'll remember we can still have a little romance and fun.
Are you doing something fun or romantic for your husband for Valentine's? I'd love to hear your ideas on how to make it a little "more" this year.