You have a Pizza my heart Valentine! Show your family how much you love them this Valentine's day with a fun and super simple Pizza Valentine dinner party. With simple items you already own, you can throw together a fun and memorable dinner tonight.
Happy Valentine's day!
I am a little sad this year to not have any of my kids needing fun Valentine treats for school. My son's school actually called yesterday telling the parents NOT to send any valentines as they would not be accepting them in the office or handing them out in the class.
So sad.
Especially after I collected all those great
Printable valentine ideas
and
Valentine Card candy bar wrappers!
So instead, we are having a Valentine's family dinner with the kids tonight.
This will be a simple affair since we have been sick here and "no body got time for that" craziness this week.
.
I love the Valentine pun "You have a Pizza my Heart", so I decided to go with that as our Valentine' dinner party theme.
I was shooting for the look of an old time Pizzeria. So I found this red and white checkered tablecloth in the camping section of Walmart. (Who would have guessed to look there?)
Each place setting has a white dinner plate and a red salad plate stacked on top of each other. The silverware is placed inside the
Chef Silverware printable from our Printables shop
. I added the fun Valentine saying "You have a Pizza my Heart Valentine" on the provided square to bring the them into the place setting more.
I also included lots of napkins and a large mug since we can't have pizza at our house without having Root beer floats. It's a necessity.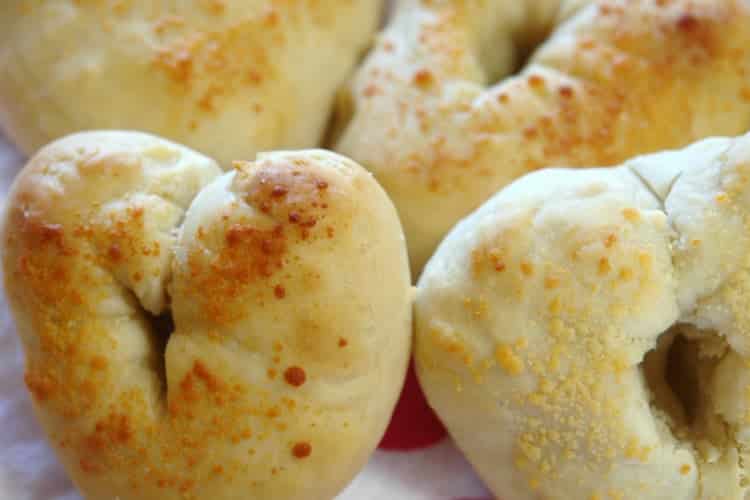 You also have to have bread sticks so I am making these
heart shaped bread sticks from All She Cooks
. They match our heart shaped pizzas, so that will be extra cool.
I just can't spend the fortune that it takes to buy pizzas from the big stores, so we like to make our own here. We usually use French bread, but I decided to break out an old family recipe and make Pizza blanks in the shape of hearts.
I have the recipe printable at the bottom of the page if you want to make this easy Pizza bread recipe. I like to make them ahead of time and freeze them so when we have the urge for pizza we can just thaw and bake. Which is great for busy soccer and church nights.
Then we add our favorite pizza toppings such as pizza sauce, pepperoni, olives, sausage, onions, and LOTS of cheese. Yummmy! and so very EASY!
To finish off our Valentine dinner, I created some Pizza looking chocolate covered oreos using this watermelon oreo mold. It's a little slice of pizza which is the perfect dessert to satisfy our sweet tooth without going overboard.
I can't wait to surprise the kids with this simple and fun Valentine's family dinner. They always get such a kick out of dinners that I love to keep doing them. Especially when they are super easy like this one.
What are you doing special for your family for Valentine's day?
If you like these Valentine party ideas, be sure to check out more here: