Hello friends!
October is finally here. I'm so excited for the fall weather. It means hot chocolate, football Friday nights, turning leaves, and lots of Pumpkin Bread.
I don't know why I don't make it more often. There's just something about the heat finally breaking that makes me crave warm breads and putting my baking hat on.
So I'm so excited to share with you 5 Pumpkin recipes that are gong to be making it into my recipe books for fall tryouts this year. I can't wait to enjoy some fun recipes and sweet treats.
In case you missed them, here are 5 pumpkin recipes perfect for Fall from last week's Dare to Share Saturday.
1.
Mini Halloween Pumpkin Pies by Inspiration for Moms
2.
Pumpkin Spice Hot Chocolate by Mama on a Green Mission
3.
Pumpkin Butter Simplified by Kleinworth and Co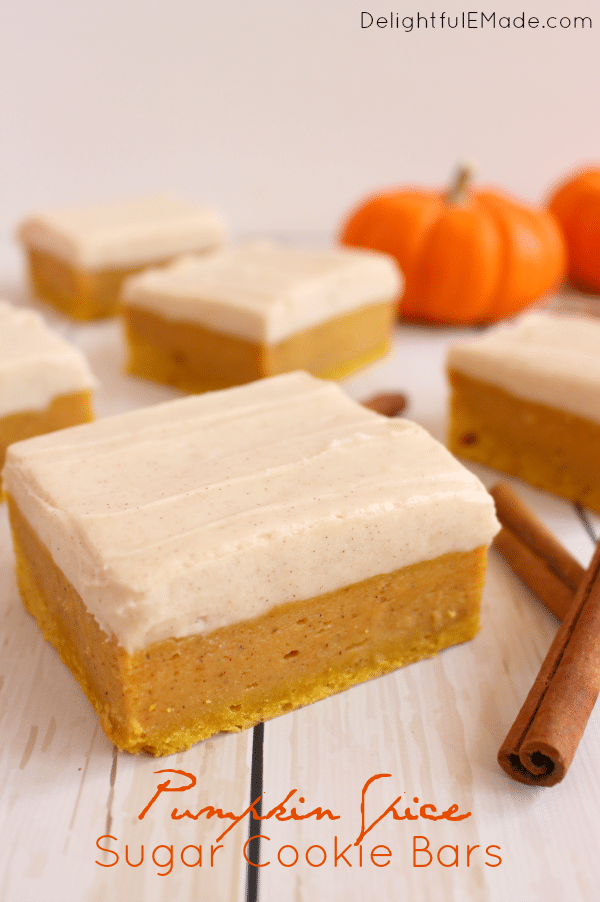 4.
Pumpkin Spice Sugar Cookie Bars by DelightfulEMade
5.
Pumpkin Pie Smoothie by Little Miss Dexterous
We stayed at the Great Wolf Lodge a few years ago for a night and they had a swim area like this in their hotel. My kids absolutely LOVED it. I have to admit, if I were anywhere near the Holland Aquatic Center, we'd probably be there every weekend with the boys. What an awesome way to spend the day.
Instead this week was filled with lots of last minute organization and ideas before October officially hit. If you missed any of the fun from the blog this week, be sure to check out the fun:
So what have you been up to this week? I can't wait to see!