With Memorial Day here, I am thinking alot about all those I love in my life who are part of the military or plan to be part of the military someday. As I was sitting at my son's ROTC awards ceremony last week, I couldn't help but look at those kids and hope and pray for their safety over the next few years.
I know we need them and their self less sacrifices everyday. The world is a crazy place and only going to get crazier as they grow. I am so grateful for the service of all the men and women who give their all each and every day so we can be free.
While it seems crazy to honor their sacrifices with a candy bar, I am sure a little chocolate thank you would be appreciated today, or any day of the year. So here are 10 patriotic candy bar wrappers to make your Memorial Day party or thank you a little sweeter.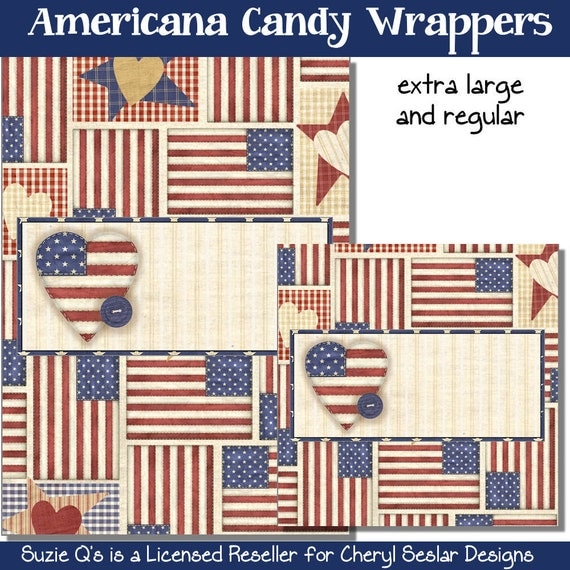 If you are looking for ways to make your candy bar wrappers really shine, check out these products that I use and love!
Don't miss your free Patriotic party printable: